Back in Europe, after almost half a year in South America we wanted to continue our adventures. Learning about other lifestyles and getting closer to nature were issues that were on our mind during our trip and still are today.
Trekking for several days we were always wondering if we could make more of the resources around us. Could we find food in the wild? Could it be enough to replace some of the food in our backpacks and make them lighter?
During our hikes in South America we discovered some delicious fruit in the wild, calafate berries, walnuts and our favourite murtillas. They were the perfect snack to keep us going and we could add them to our breakfast. With the fish we caught on Isla Navarino we made dinner for three people. This got us interested in learning more.
The perfect opportunity came along in form of a weekend trip to France, organised by Forest to Plate. We had read about the organisation set up by Ben Brugmage in the newspaper and decided to sign up to one of their weekend activities: the Wild Food Weekend.
First impressions
The Wild Food Weekend took place in the north of France, just over the border from Belgium. We got there in the car of another course participant. Michèle picked us up on the motorway ring of Brussels. She seemed very enthusiastic about the course and we immediately started chatting about food, alternative lifestyles and travelling.
As we drove through the south of Belgium there was more and more green around us. To us this was a great relief. After two weeks back in densely populated Flanders we were happy to get to see some nature.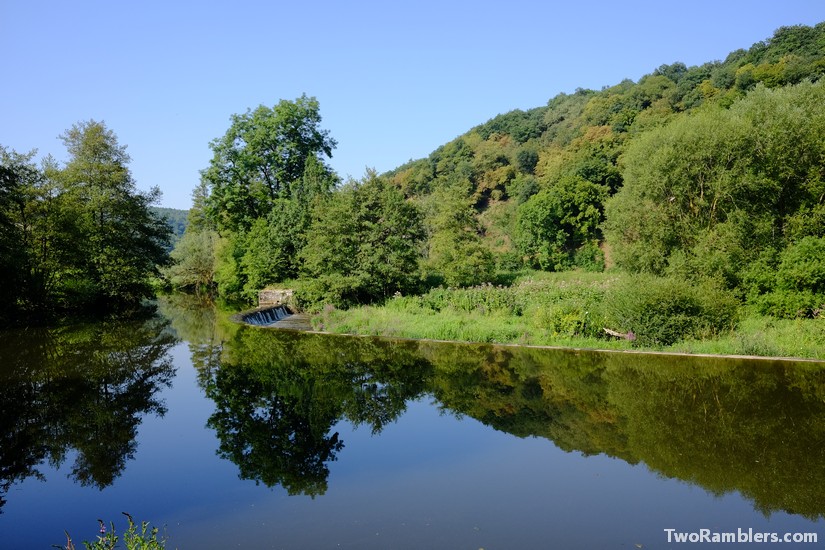 We crossed the border to France and reached the small village of Mont Vireux in the early evening. We found ourselves in front of an old manor with a big garden on a slope. There were many rows of newly planted fruit bushes, a row of tables and benches under some fruit trees, some cozy looking hammocks. Laura who was to be our guide for the weekend gave us a warm welcome. Immediately, we were impressed by her vast knowledge. Over the course of the weekend she did not only show us the many edible plants in the forests around Mont Vireux, she also told us about medicinal purposes of different plants, gave general advice on nutrition and provided us with delicious recipes. Laura and her mother cooked for us all weekend. We could lean back and enjoy.
Once the other participants had arrived we ate dinner. We were served baked vegetables and quinoa salad. It looked like we would be getting some delicious food all weekend. We were a group of 11 participants from Belgium and the Netherlands, all interested in the things that we could find in nature.
Day 1
After a good breakfast with home made crunchy cereals and redcurrant from the garden, we got ready for our first walk into the forest. Laura explained us some general rules about taking food from the wild. Don't pick plants that you don't know. Make sure that you pick sustainably, not taking too much from the same spot.
We had just left the village and walked along a field when Laura pointed out the first edible plant. It was a huge, yellow flower. We tasted the blossoms. It felt a bit strange to pick these beautiful things but they tasted incredibly sweet and juicy.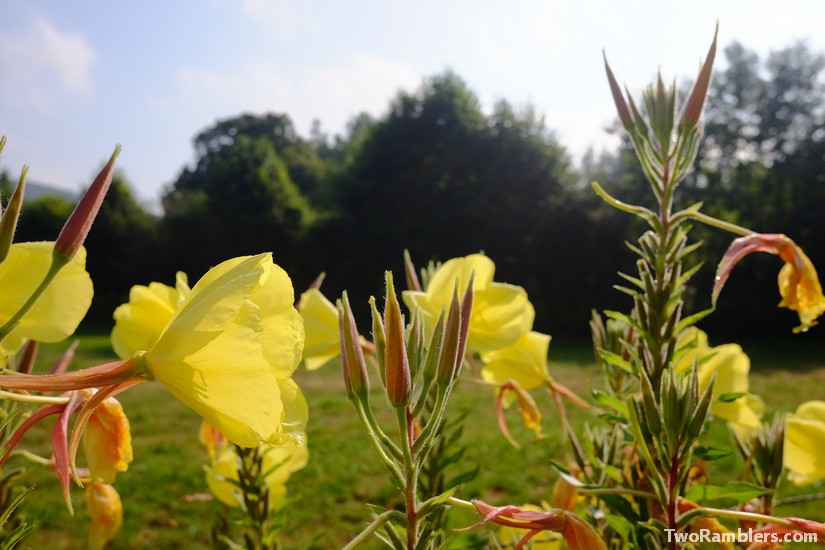 Along the field we found a few more plants and then went into the forest. For a while we walked through a national park where picking plants is forbidden. So we just enjoyed the cooler air in the shade of the trees. It was a very hot day and our walk was tiring.
Before heading back for lunch we learned that acorns are edible, after cooking them for four hours. Lunch was a salad, seasoned with some of the plants we had found.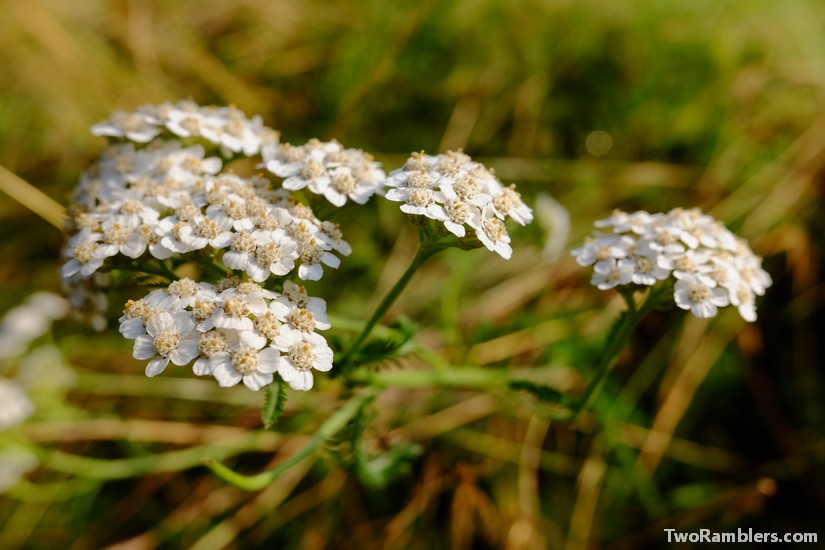 In the afternoon we did a second walk. We got to know a lot more edible plants, most of them were herbs. Slowly we began to realise that these plants could not serve us as meals when hiking. They could be used to spice our food but anything that could provide more substance needed a lot of work, like the acorns.
We still found a delicious kind of clover with a sweet, sour taste like a raspberry. Then we headed back to the house. Dinner was cooked in a wok over on open fire in the garden. We ate fried vegetables with the herbs we had collected and some spices. We spent the evening at the fire chatting with the other participants.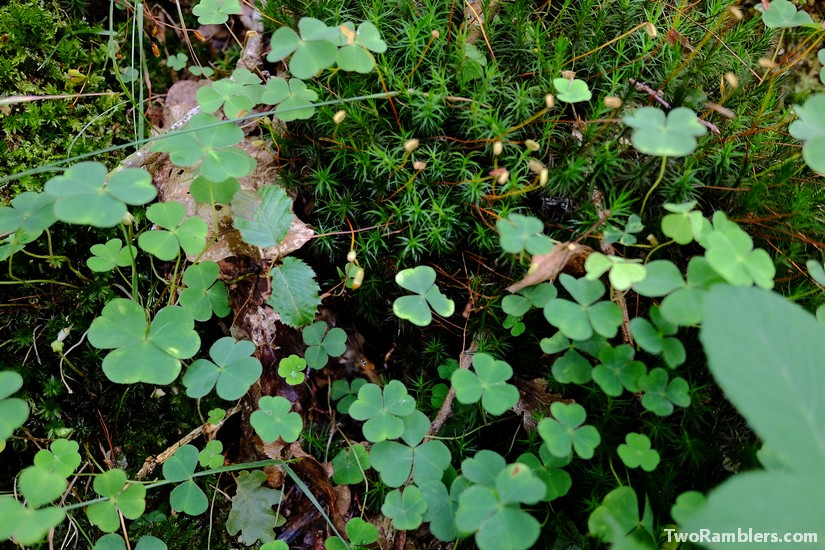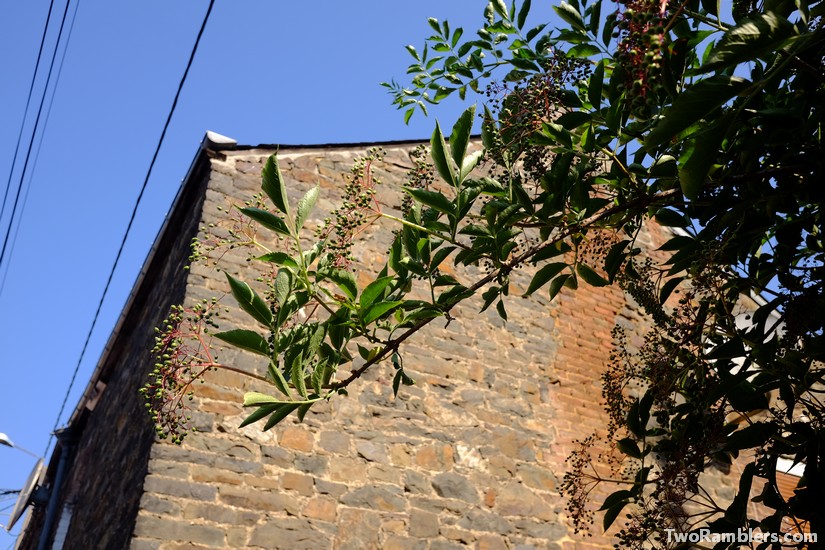 Day 2
In the morning of the second day we went for another walk. We had our lunch packed with us: bread, cheeses and fried mushrooms, eggplant and courgette in big glass pots. It was even hotter than the day before, so walking was slow, from one spot in the shade to the next.
Laura repeated with us the plants we had learned about the day before. Along the route we found blackberries and cherries. What a great treat! It was a long walk, through the varied nature of the region. We walked through forests, over hills, grass fields, along corn fields and finally jumped into a river to refresh.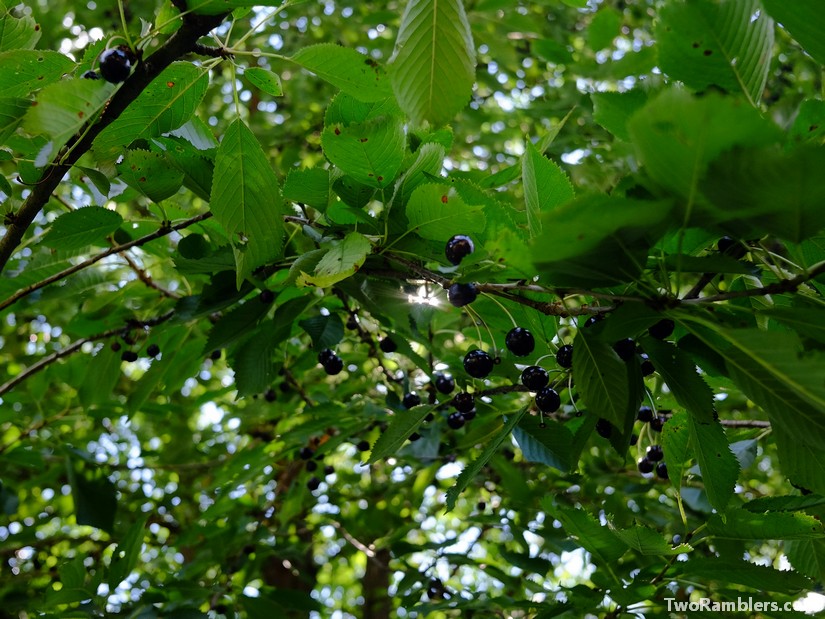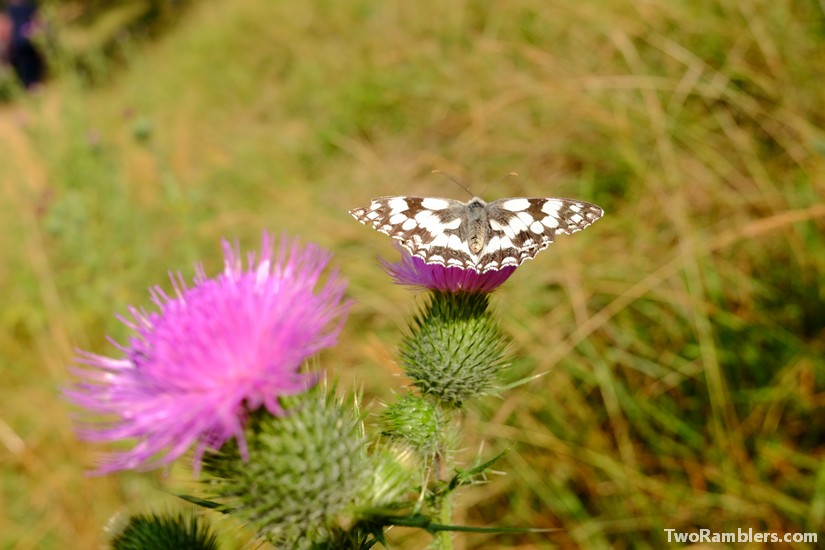 Back at the house, Laura was waiting for us with fried courgette flowers and Ben, the founder of Forest to Plate. It was a pleasure to meet him and hear from him about his projects and plans for the organisation.
In the afternoon we drove back to Brussels, course participants from Antwerp took us along in their car.
The Wild Food Weekend was a nice, little adventure. It was a good excuse to get out of busy Flanders and relax on a few slow walks through nature. We didn't find plants that we could use to replace entire meals while we are hiking but we got some great inspiration to use the wild herbs nature offers us. We got to know quite a number of plants that before we might have disregarded as weeds and now, whenever we go for a walk we take a closer look to see what grows around us.
Travel tips
Forest to Plate organises several Wild Food Weekends per year. They also have events all around Belgium. Just check out their website.