To ramble
– to walk for pleasure, especially in the countryside;
– to talk or write in a confused way, often for a long time
(Cambridge English Dictionary)
Who rambles here?
We are Kevin and Franziska, an actuarial consultant and a policy evaluator who in their (very) early thirties decided to see what else might be out there.
We quit our jobs, put all our belongings into boxes and left our apartment to see the world. We travel at our own speed, taking things slow to fully experience culture, landscapes, language and people of the places we go to.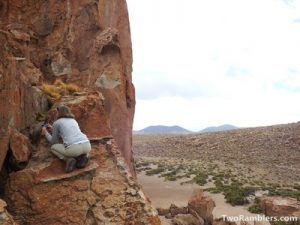 Franziska has taken slow travelling to the extreme, she just moved to the places she wanted to discover. She has worked in Ireland, Denmark and Belgium and studied in Germany and France. While travelling she enjoys learning new languages and taking pictures of all the new things she discovers.
While Franziska is writing most of the blog, none of this would be possible without Kevin. He is the mastermind of finding destinations not only off the beaten track but far beyond it. He also keeps track of the travel budget.
Together we share a passion for hiking. We are happiest after a long day of walking, sitting at a campfire, listening to the wildlife around us.
Currently based in Berlin, we are now exploring Germany and Europe.
What do we ramble about?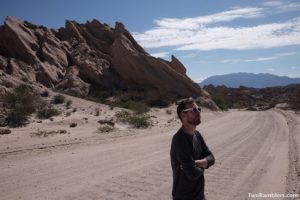 We started this blog to write about our big trip to South America, to share our experiences and impressions with family and friends at home. Since we are back in Europe, we post updates of adventures closer to home.
Here you find our stories and photos. We want to share our adventures with you and give some practical tips in case you want to follow in our footsteps.